About Us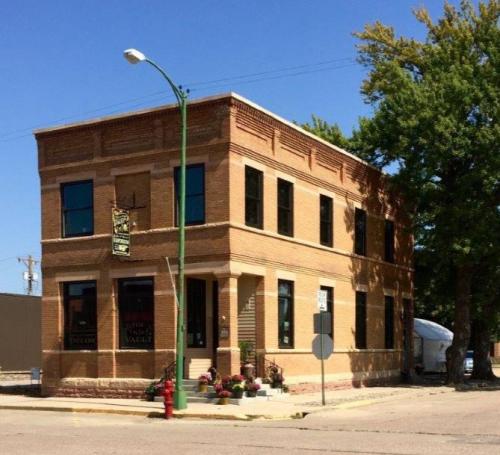 A Vintage-Inspired Shop
Established in the historic 1906 First National Bank Building on the corner of 4th and Main in Freeman, SD, Vintage Vault Floral and Fashions is an unexpected delight for shoppers. This emporium is a full-service floral design shop with yummy gourmet truffles and candies, Prairie Berry Wine, unique gifts for all occasions and trendy home decor. We also have women's fashions and accessories in the upstairs portion of the building. Dawn shares her talents by providing services such as wedding planning, interior design and custom décor. Sip a cup of Dark Canyon Coffee while you enjoy your time in our beautifully restored, nationally registered historic building. During greenhouse season in May and June, we offer a wide variety of annuals, bedding and garden plants. We are excited to meet you!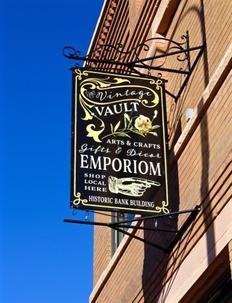 State & National Historic Registry
The First National Bank of Freeman, currently Vintage Vault Floral & Fashions, started construction in May 1906. John J. Waltner, president of the bank, and his employees were ready for business on November 28, 1907. The bank used this facility until December 1976 when they moved to their new facility, one block east. The building has seen many faces and businesses in the past 40 years…Dale's Shoes, Stern Oil office building, computer business and now a fantastic floral, gift and fashions shop.
On June 21, 2014, this building was purchased by Darren and Dawn Walz. The construction began on the building by stripping it down to nothing but brick and mortar. The building is restored to its 1906 beauty with a new roof, tuck-pointing, new fixtures and restored woodwork. Vintage Vault Floral and Fashions opened for business on December 4, 2014. The First National Bank of Freeman building was placed on the South Dakota State Historic Registry and the National Registry of Historic Places in November 2015.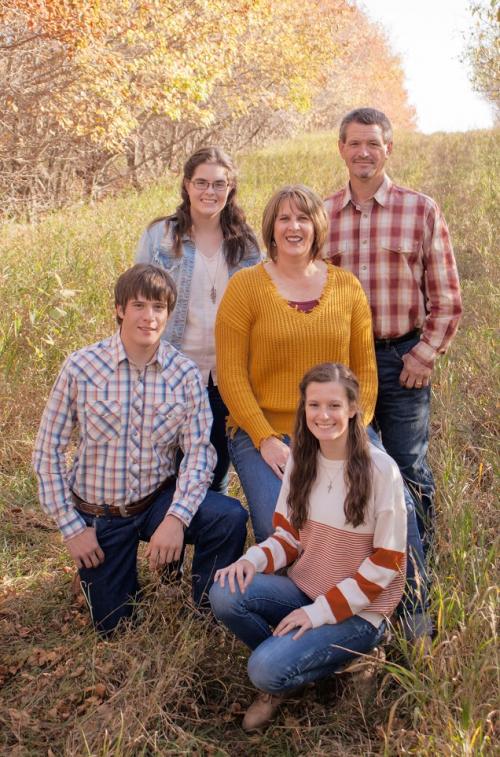 Meet Dawn Walz, owner and visionary
Dawn has lived in rural Freeman her entire life. She married the neighbor boy, Darren Walz, in August 1999 and has three children, Dustin, Katelyn and Andrea, who are triplets. Together with her husband and children, Dawn's dream of owning a business on Freeman's main street has became a reality.
Dawn offers more than 15 years of design experience. Whether you are looking for help with planning a wedding, need florals for any occasion or a fresh look for your home or business, Dawn and her design team are dedicated to your projects satisfaction.
Dakota Dreams, Journeys of SD Business Women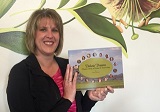 Dawn Walz's journey is told in this book, Dakota Dreams, written by Karen Pearson, in June 2016. Stop in the store for your personal copy of her story and 16 other courageous South Dakota women in business!
Meet Our Staff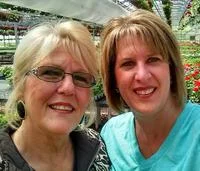 Bubbles Mensch, Greenhouse Extraordinaire
Bubbles, Dawn's mom, has been a part of this journey from the very beginning helping with the remodel and opening of the store. Now Bubbles pops in now and again to see what is new. But come greenhouse season, Bubbles will lovingly care for the greenhouse plants grown by family, Mensch's Greenhouse, of Avon, SD. Love this lady!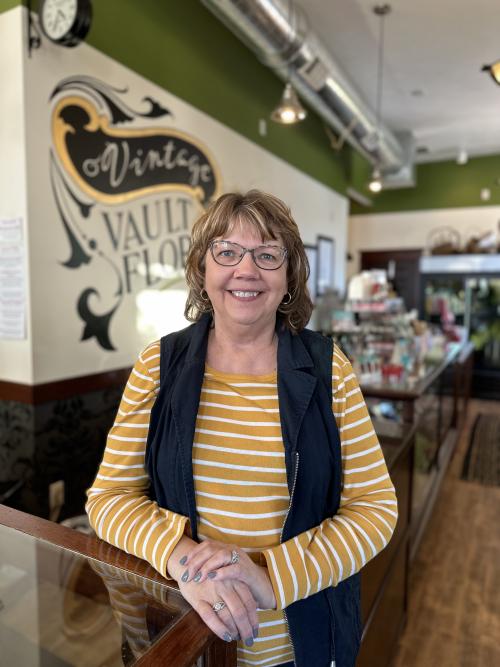 Lori Kubik Kippes, Customer Service & Merchandise Associate (Jack of all trades)
Hi! I am Lori Kippes and I live in Marion with my husban, Larry, who is the Chief Electrical Inspector for the City of Sioux Falls. Our kids are Katie and John, who are both married and both reside in Waukee, IA. When I have time, I love to read and we like to camp.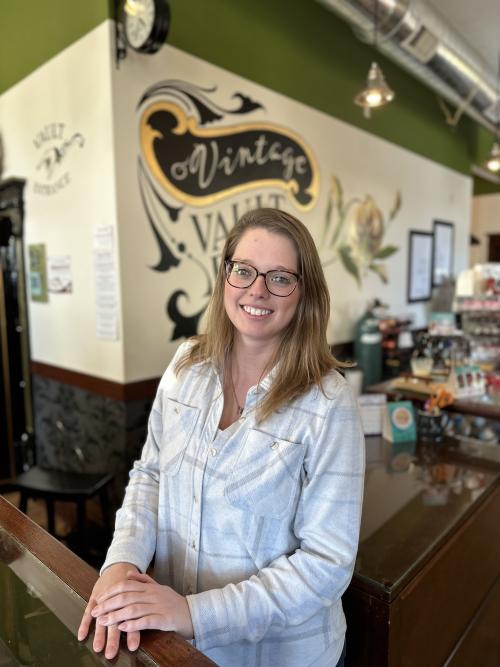 Jessica Schmeichel, Social Media & Marketing Director
I live on our farm with my husband, Ethan, & our 3 year old son, Colt. In addition to working at The Vintage Vault I am a SAHM, own a pumpkin patch, grow a lot of our food, sourdough baker, a crazy chicken lady, & a crazy cat lady! I don't have a lot of free time so it's a good thing being in the garden, picking pumpkins, baking sourdough, & hanging out with Colt, chickens, & cats are some of my very favorite things to do!